[without cabinet] £10,893
The new Aqualife 7 model is a spa where users can enjoy not only an exceptional massage but a space for sharing special moments, a powerful model with its many positions as well as a spa that offers unbeatable value for the money. This five-seater model combines a lounger and four comfortable seats with different depths and inclined positions.
The Aqualife 7 Spa is available in white, sterling and cameo pearl with a graphite exterior.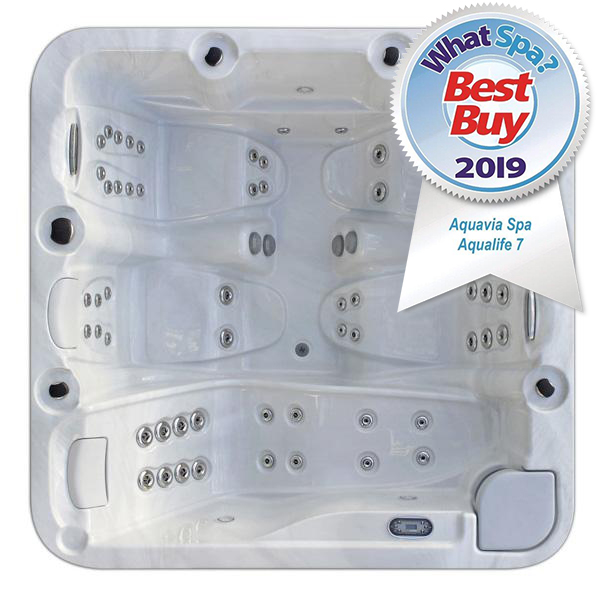 The Aqualife 7 Specifications
Seating Capacity: 5 Adults
Dimensions: 216 x 216 x 90 cm
Average Spa Volume: 1180 Liters
Dry Weight: 306 Kg
Total Filled Weight: 1486 Kg
Spa massage pump: 2 x 1800 W / 2,5 HP
Spa filter pump: 250 W
Electric spa heater: 3000 W
Low Amp (W)/(A) to 230 V: 3610 W / 15,7 A
Spa voltage: 230 V / 400 V III
Cabinetry: Graphite, Thunder
Shell: White, Sterling, Cameo
GET THE BEST PRICING TODAY
Please provide your information in the form below and we will get in touch with you soon with your quote.