Spa equipment pack, balance tank, and installation costs not included.
The nine-seater Bali spa has been designed for commercial use. Three metres in diameter, it is the ideal size for use in gyms, sports clubs, social clubs and thermal baths. Bathers can sit comfortably inside it whilst they enjoy the powerful hydromassage jets and the high pressure air nozzles placed to massage the back and feet.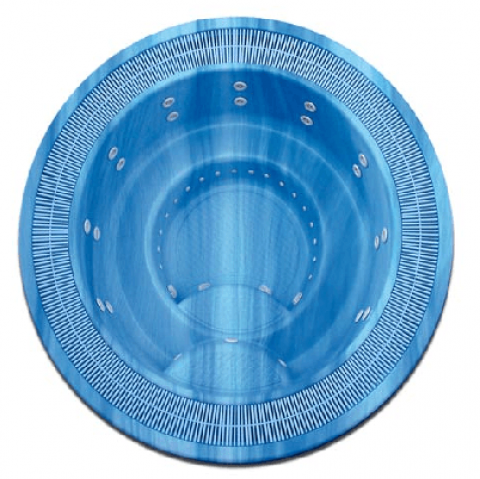 Seating Capacity: 9 Adults
Dimensions: Ø 300 (± 1cm)
Average Spa Volume: 2.290 Liters
Dry Weight: 310 Kg
Total Filled Weight:2.600 Kg
Spa massage pump: 2 x 1,81 kW
Spa blower pump: 1,3 kW
Spa filter pump: 0,82 kW
Power Requirement: 11.700 W
Spa voltage: 400 V III
Shell: White, Blue Marble
GET THE BEST PRICING TODAY
Please provide your information in the form below and we will get in touch with you soon with your quote.