Spa equipment pack, balance tank, and installation costs not included.
The Capri model is a round five-seater spa with a diameter of 2.3 metres and an overflow channel to keep the water level and flow constant, no matter how many people there are in it. Its elegant, modern design is the result of the cutting-edge technology used in it to ensure that it would fully live up to the expectations of users.
The Capri spa has been designed to deliver the best possible performance in commercial establishments, shared amenities in residential estates and hotels that are considering building or redoing their wellness area. Many of the features in the Capri spa can be customised as there is a choice of five colours and LED lamps for chromotherapy can be added.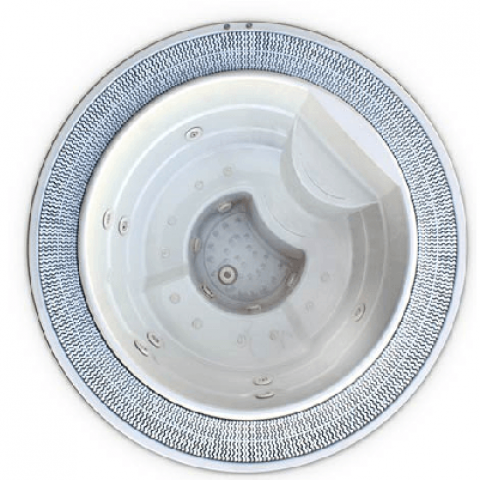 Seating Capacity: 5 Adults
Dimensions: Ø 230 (± 1cm)
Average Spa Volume: 1.120 Liters
Dry Weight: 175 Kg
Total Filled Weight1.295 Kg
Spa massage pump: 1,4 kW
Spa blower pump: 1,3 kW
Spa filter pump: 0,82 kW
Power Requirement:9.500 W
Spa voltage: 400 V III
Shell: White, Blue Marble, Sterling, Pearl Shadow, Cameo
GET THE BEST PRICING TODAY
Please provide your information in the form below and we will get in touch with you soon with your quote.