Spa equipment pack, balance tank, and installation costs not included.
The Elegant spa is a model in the Aquavia Spa catalogue that certainly lives up to its name. It is a four-seater overflow spa made of stainless steel. Equipped with two loungers and two seats, it has a complete hydromassage circuit that combines hydromassage jets and air nozzles.
There are four LED spotlights intended for chromotherapy sessions during or after a hydrotherapy massage.
It has a fresh, contemporary design and shape. As it is made of stainless steel, this overflow spa will comfortably blend into any environment.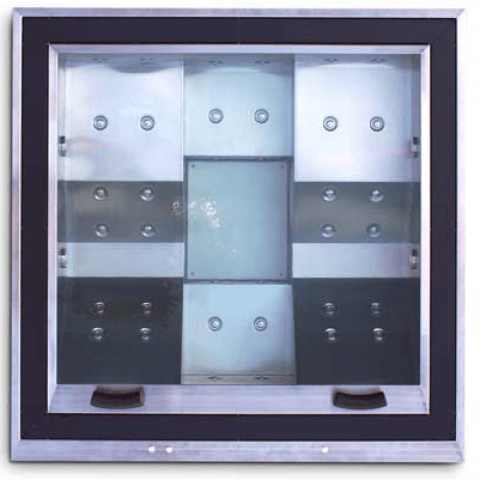 The Elegant Specifications
Seating Capacity: 4 Adults
Dimensions: 211 x 211 (± 1cm)
Average Spa Volume: 1.235 Liters
Dry Weight: 325 Kg
Total Filled Weight: 1.560 Kg
Spa massage pump: 1,4 kW
Spa blower pump: 1,3 kW
Spa filter pump: 0,82 kW
Power Requirement: 9.500 W
Spa voltage: 400 V III
GET THE BEST PRICING TODAY
Please provide your information in the form below and we will get in touch with you soon with your quote.