SAUNA HIGHLIGHTS
Vienna 34
5 year warranty
Solid Spruce paneled wall and roof
Genuine Finnish 4.5 kW heater
All interior furniture made with Abachi wood
Authentic accessories
Ducted ventilation system
CUP sauna heater
Please call us for a competitive quote 0800 023 2215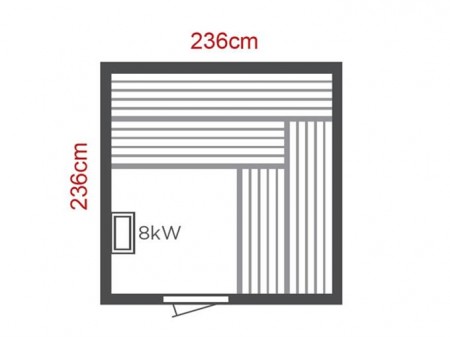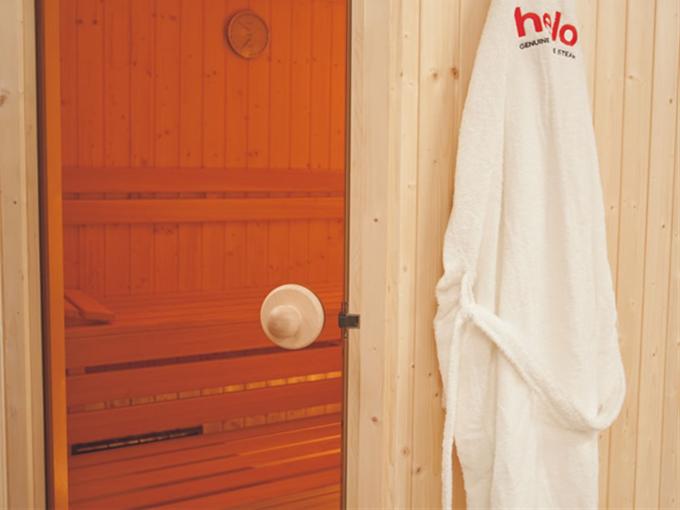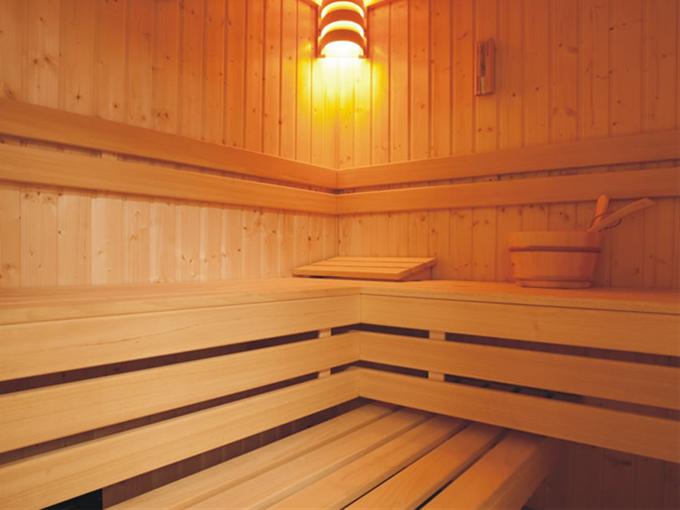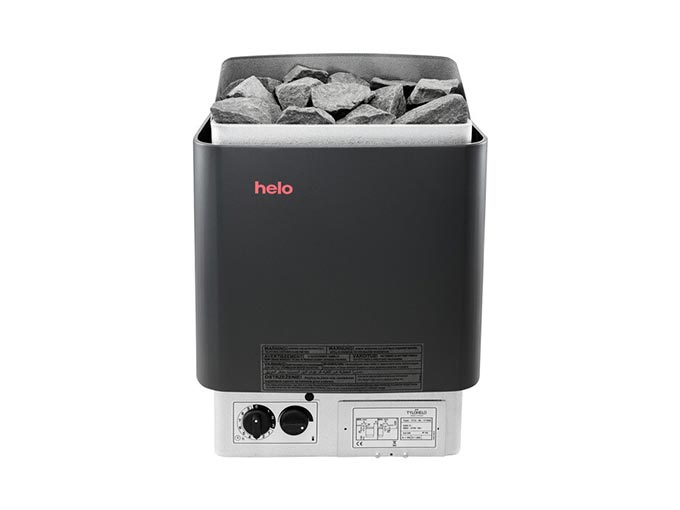 With a long tradition of sauna building and thorough understanding of sauna culture, Helo offers most complete sauna package. Constructed in slow growing Nordic Spruce – which will not weep or split – with efficient mineral wool insulation and safe, energy efficient vapour barrier, fitted with smooth, low conductive Abachi wood furniture, these cabins are both luxurious and economical. The CUP sauna heater with easy to use built-in controls tops off this great cabin – looking good and creating the perfect sauna environment with plenty of steam when desired.
HELO FINNISH SAUNA FEATURES:
Solid Spruce paneled wall and roof modules using snug-fit tongue and groove joining – 70 mm thick to give the perfect blend of insulation with best interior space
Genuine Finnish heater built to tried and tested standards
All interior furniture made with Abachi wood including benches, backrests, bench aprons, headrests, floor duckboard and heater safety guard rail with traditional diffused sauna light.
Authentic accessories – pail, ladle, thermometer and sand-timer, 8 mm safety glass door with subtle, warm bronze tinting and snap catch for a good seal
Ducted ventilation system to keep an even temperature throughout the cabin
A full 5-year warranty from a long standing company that has stood the test of time
Hassle-free fitting service, direct from Helo for peace of mind
Clear, informed advice on the right model for you from our professional sales team – by phone, email or chat online. With a huge range of 53 sizes, there is bound to be a model to suit you. Take a look at the chart below to find the right one with a layout and dimensions you like. You can place your order online right now and we'll contact you as soon as possible to talk through the requirements and procedure for a smooth installation.
Reliable and safe CUP sauna heaters are an excellent choice for traditional Finnish type sauna. These compact wall mounted heaters are designed for domestic small and mid-size sauna rooms.
They are easy to assemble and easy to use with built-in timer and thermostat.
With the timer you can pre-select the time when you want the heater to be turned on, max. 9 hours beforehand. The running time is max 3 hours.
GET THE BEST PRICING TODAY
Please provide your information in the form below and we will get in touch with you soon with your quote.