SPECIAL FINANCING:
0% FOR
2 & 3 YEARS!
Minimum deposit: £2,000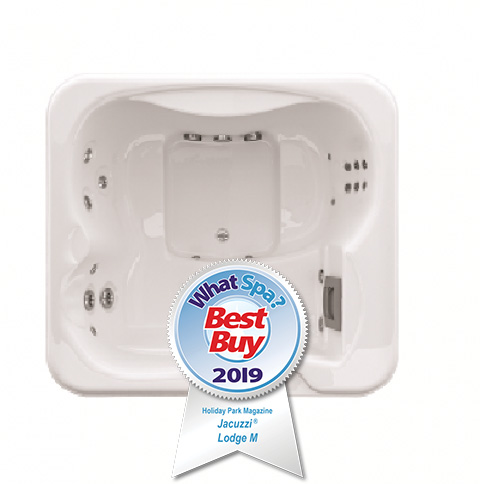 Ideal for smaller holiday homes, Lodge S provides seating for 2 to 3 adults. 2 Ergonomic seats allows your guests to sit in comfort whilst a third lounge seat provides a place for another guest to fully immerse their body into the water.
For ease of use Lodge S features an intuitive, easy to use control panel ensuring your guests can jump in and enjoy their hot tub experience sooner. The Lodge S features built in LED lighting which provides a premium look and feel to any surroundings whilst a regenerating effect in the water.
Lodge S is suitable for both freestanding and built in installations and is available in three different versions, each of which deliver a unique hydrotherapy experience to your guests. Designed to provide constant efficiency the Winter Pro Kit further insulates the hot tub to help reduce operating costs.
Want to learn more about this hot tub?
GET THE BEST PRICING TODAY
Please provide your information in the form below and we will get in touch with you soon with your quote.