Carpe diem. Seize the moment… with your family. Without a doubt, this is the ideal hot tub to enjoy with your family, with six different types of massages which make it the embodiment of health and wellness. Six lucky people will be able to enjoy this experience at the same time; five seated and one reclining. Spaciousness and efficiency and its high-quality finishes best define this basic hot tub which has it all; an all-rounder which can hold its own, with outstanding features (44 massage points).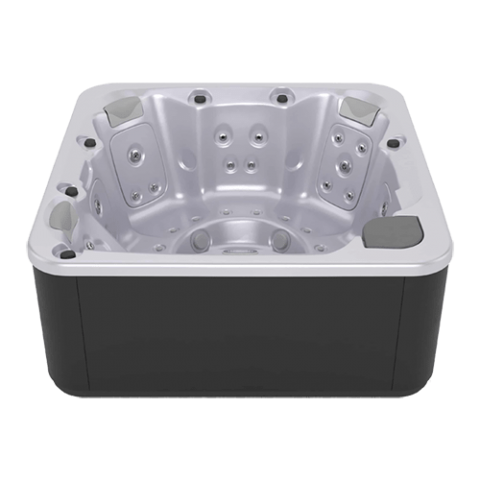 The Pulse Hot Tub Specifications
Seating Capacity: 6 Adults
Dimensions: 216 cm x 216 cm x 90 cm
Average Spa Volume: 980 Liters
Weight of the hot tub: (empty/full): 330 Kg / 1.310 Kg
Spa massage pump: 1.800 W / 2,5 HP
Spa blower pump: 400 W
Spa filter pump: 250 W
Low Amp (W)/(A) to 230 V: 3.400 W / 14,8 A
Spa voltage: 230 V / 400 V III
Cabinetry: Graphite, Walnut Woodermax, Thunder Woodermax, Butterfly Woodermax
Shell: White, Sterling, Cameo, Silver, Sand
GET THE BEST PRICING TODAY
Please provide your information in the form below and we will get in touch with you soon with your quote.