[without cabinet] £16,945
The Quantum model has been designed for home use. It has a large bathing area without physical constraints. This four-seater spa has sufficient room for people to freely move about in it and enjoy the perfect space for a hydromassage. If you are looking to buy a spa with unbeatable features and good value for money, this is the model that you need.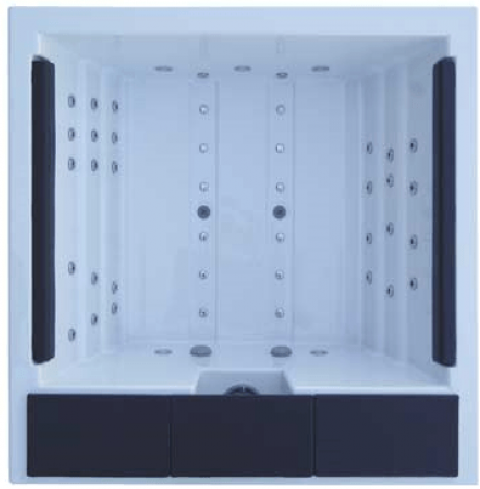 The Quantum Spa Specifications
Seating Capacity: 4 Adults
Dimensions: 197 x 194 x 78 (± 1cm)
Average Spa Volume: 975 Liters
Dry Weight: 220 Kg
Total Filled Weight: 1.195 Kg
Spa massage pump: 1.800 W / 2,5 HP
Spa blower pump: 1.150 W
Spa filter pump: 250 W
Low Amp (W)/(A) to 230 V: 3.400 W / 14,8 A
Spa voltage: 230 V / 400 V III
Cabinetry: Walnut, Graphite, Thunder
Shell: White, Sterling, Pearl Shadow, Winter Solstice, Stand
GET THE BEST PRICING TODAY
Please provide your information in the form below and we will get in touch with you soon with your quote.