Spa equipment pack, balance tank, and installation costs not included.
Even though the Spa Round 3 is a hot tub from the professional range that has professional features, many individuals choose this model for their residence, either for indoor use or for the garden, porch or covered on a large terrace. As a member of the professional or commercial range, the Round 3 is a hot tub for intensive use that will put in a top performance and keep the water clean, pure, and crystal clear at all times.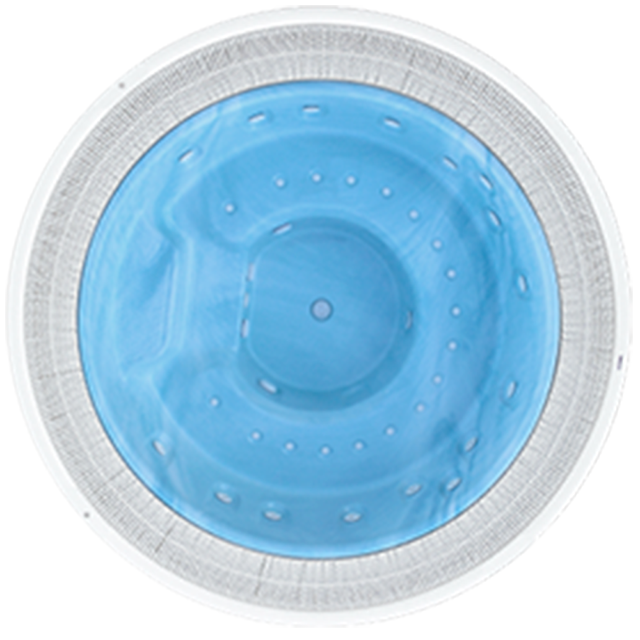 The Round 3 Specifications
Seating Capacity: 10 Adults
Dimensions: D. 297
Average Spa Volume: 1944 Liters
Dry Weight: 224 Kg.
Total Filled Weight: 2.168 Kg.
Spa massage pump: 2 x 1,81 kW
Spa blower pump: 1,3 kW
Spa filter pump: 0,82 kW
Power Requirement (W)/(A): 11.760 W / 18.9 A
Spa voltage: 230 V / 400 V III
Shell: White, Blue Marble, Sterling, Pearl Shadow, Cameo
GET THE BEST PRICING TODAY
Please provide your information in the form below and we will get in touch with you soon with your quote.