SPECIAL FINANCING:
4.9% FOR 5 YEARS
Minimum deposit: £2,000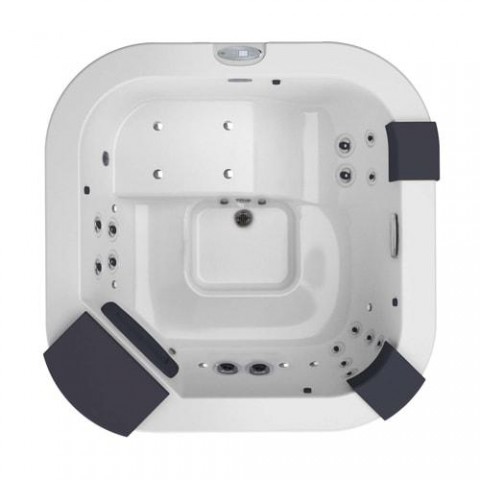 About The Santorini Pro Sound
Santorini Pro is born, the new Spa that gives life to the cutting edge aesthetics branded Jacuzzi® and gets its inspiration from new contemporary design trends. Research by Jacuzzi® exalts the wellness experience and dedicates sophisticated materials, more sober lines, a more up-to-date concept, optimised performances and the innovation of the latest generation of Spas to outdoor domestic life. The oak finish, perfectly in line with the latest furnishing trends, and the horizontal grain give Santorini Pro a refined appearance and a unique personality. It harmonises with the surroundings and transforms gardens and terraces into cosy places having a great personality and ideal for wellness. Minimalist aesthetics that evolves consistently with the latest furniture trends, very clean and soft lines, oak finish cabinetry with a horizontal grain.
Want to learn more about this hot tub?
GET THE BEST PRICING TODAY
Please provide your information in the form below and we will get in touch with you soon with your quote.