SPECIAL FINANCING:
4.9% FOR 5 YEARS
Minimum deposit: £2,000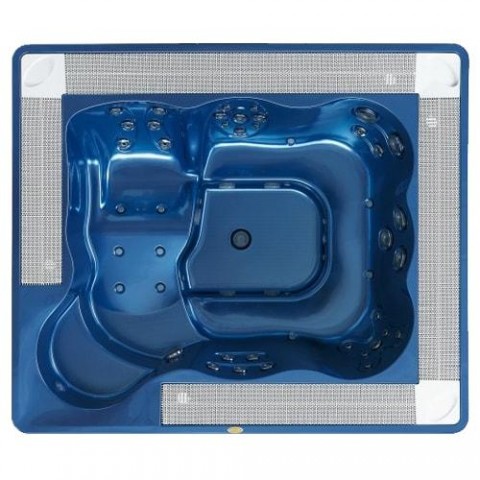 About The Virginia Experience
The new entry in the great Jacuzzi® universe, Virginia Experience is born from the successful fusion between the technical excellence of professional SPAS and unequalled comfort that make of it a reference point in the world market. Many are the details that make this a unique product: – the innovative entrance without access steps, makes the inside space remarkably larger and creates more room for socialising. – the shell can be built in and has been designed to adapt to any situation or need – ergonomic lounge for utmost relaxation – aromatherapy makes the most of olfactory sensations – stainless steel jet fi ttings for a more attractive design – two underwater lights – The special corners that can also be used as shelves are in TechStone, a technological material that reproduces the naturalness of stone and that is not only beautiful but also guarantees a very high quality new product that is innovative, sturdy and durable. VIR & GENUS: For an timeless the concept.
Want to learn more about this hot tub?
GET THE BEST PRICING TODAY
Please provide your information in the form below and we will get in touch with you soon with your quote.