The Aqualife 5 spa has room for five people on its four seats and fully equipped lounger. It is the spa with the lowest walls in the Aqualife range. Its height (760 mm) enables it to fit through the doors of most standard homes, which can be an advantage for people looking to install a spa inside their house, should there be limited space to access the place where it is to be installed.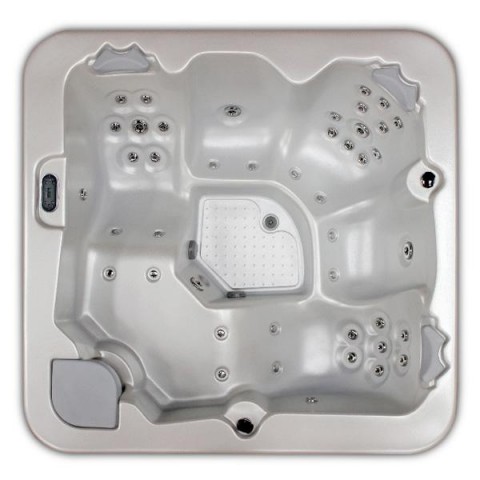 The Aqualife 5 Specifications
Seating Capacity: 5 Adults
Dimensions: 198 x 195 x 74 (± 1cm)
Average Spa Volume: 935 Liters
Dry Weight: 246 Kg
Total Filled Weight: 1.181 Kg
Spa massage pump: 1.800 W / 2,5 HP
Spa blower pump: 400 W
Spa filter pump: 250 W
Electric spa heater: 3000 W
Low Amp (W)/(A) to 230 V: 3.261 W / 14,2 A
Spa voltage: 230 V / 400 V III
Cabinetry: Graphite, Thunder
Shell: White, Sterling, Cameo
GET THE BEST PRICING TODAY
Please provide your information in the form below and we will get in touch with you soon with your quote.