Spa equipment pack, balance tank, and installation costs not included.
The Mallorca spa is ideal as a residential built-in spa and has top-of-the-range features. It is a large spa (216 x 198 cm) with a selection of positions and massage circuits. The bed provides the option for full-body massages. Each of the 6 positions of this spa has been specially designed to give the best hydromassage. This spa is the perfect solution for those wanting a semi- or fully built-in spa. It has a high-strength galvanized metal structure that guarantees a long product life. It includes a lamp for chromotherapy sessions and an optional isothermal cover to reduce water heat loss to the exterior and save more in electricity.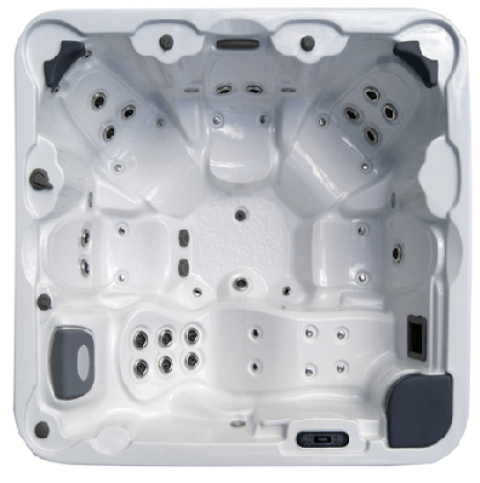 The Mallorca Specifications
Seating Capacity: 6 Adults
Dimensions: 216 x 198 x 90 (± 1cm)
Average Spa Volume: 980 Liters
Dry Weight: 330
Total Filled Weight: 1.310 Kg.
Spa massage pump: 1,8 kW
Spa blower pump: 0,4 kW
Spa filter pump: 0,6 kW
Power Requirement (W): 6.800 W
Spa voltage: 230 V / 400 V III
Shell: White, Blue Marble, Sterling, Pearl Shadow, Cameo, Winter Solstice
GET THE BEST PRICING TODAY
Please provide your information in the form below and we will get in touch with you soon with your quote.