[without cabinet] £17,888
Buying a Velvet Hot Tub is a good solution for customers who are tall and larger in size, although it is suitable for everybody. It is a 5-person hot tub designed to maximise space and make the most of it. The distribution of seating positions is very similar to the Essence hot tub, from the same collection and also for 5 people, though it has much more space. The Velvet concept is designed for people seeking an effective and efficient massage with no space limitations. It is also great for sharing pleasant times with guests with a comfortable spaciousness to keep distances if necessary. It is also the deepest Aquavia Spa hot tub for residential use.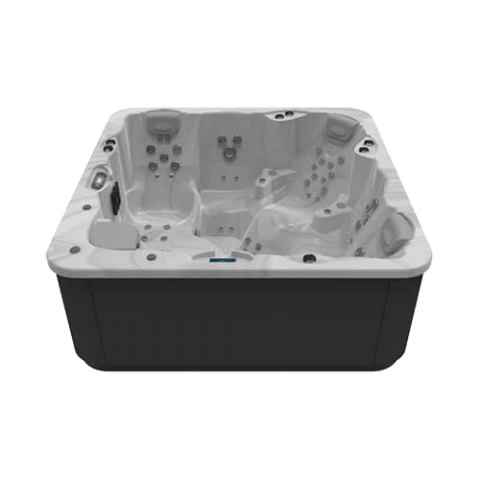 The Velvet Hot Tub Specifications
Seating Capacity: 5 Adults
Dimensions: 233 cm x 233 cm x 91 cm
Average Spa Volume: 1.610 Liters
Weight of the hot tub: (empty/full): 378 Kg / 1.988 Kg
Spa massage pump: 2 x 2.200 W / 3 CV
Spa blower pump: 1.150 W
Spa filter pump: 250 W
Low Amp (W)/(A) to 230 V: 6.000 W / 25,9 A
Spa voltage: 230 V / 400 V III
Cabinetry: Walnut Woodermax, Thunder Woodermax, Graphite Woodermax, Butterfly Woodermax, Dark Grey Soft Rain
Shell: White, Sterling, Pearl Shadow, Cameo, Silver, Sand
GET THE BEST PRICING TODAY
Please provide your information in the form below and we will get in touch with you soon with your quote.