Hot tubs are no longer a luxury that few people can afford. In fact, spas have become a staple in many people's daily life as they reap the amazing health and relaxation benefits a hot tub can offer.
If you're ready to live the hot tub lifestyle too, read on for a few tips on how you can prepare for a proper installation.
Top 5 Things to Prepare Before Your Hot Tub Installation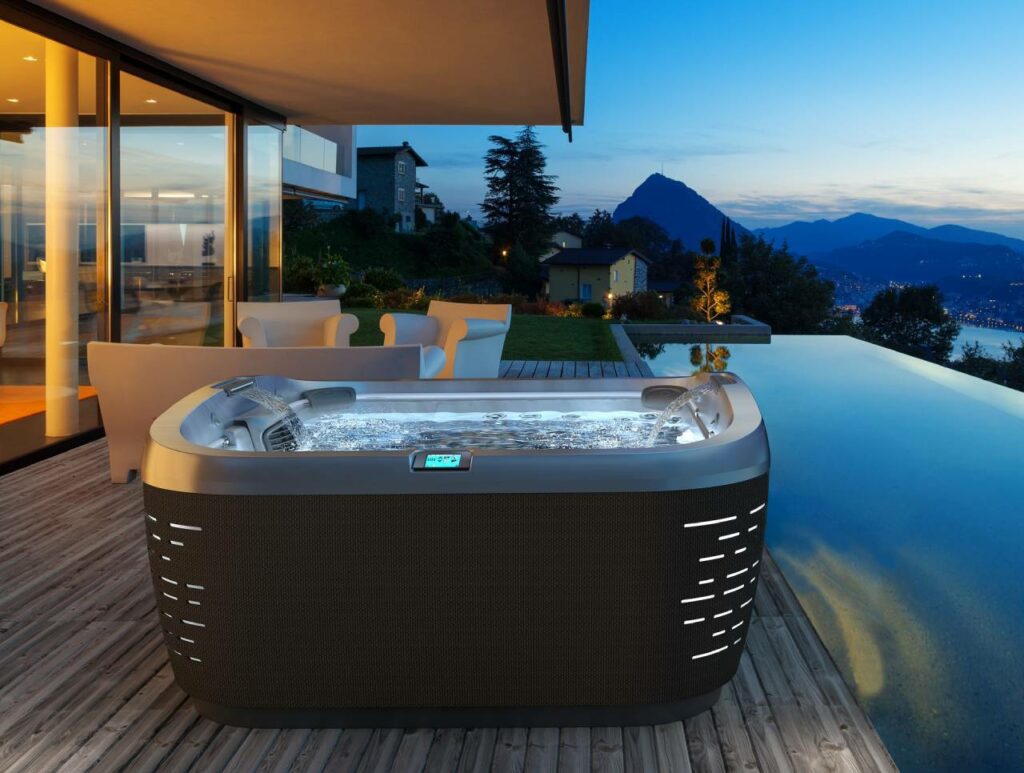 1. Choose a Sensible Location
There are a few things to keep in mind when planning a hot tub installation. Before you begin any shopping, it's a good idea to choose the best spot for your spa.
Ideally, it will have easy access to your home, so you don't have to go too far to get to it, and will have proper drainage. You definitely don't want to end up with water in your house whenever you drain your spa.
2. Space
The amount of space you have will determine what size and style of hot tub you can purchase. If you have a large space, then budget will be your only limitation. If, however, you're working with a smaller area, measuring the space is crucial.
Once you have the dimensions, you'll have a better idea of which spas will work in the location you've chosen.
Remember, you'll need to leave room for access to a power source for the tub's electrical needs as well as to access its inner workings for maintenance or repairs.
3. Safety
When choosing a location for your hot tub, make sure it's not within 10 feet of overhead power lines.
It's also wise to think about how you'll secure the area once your spa is installed. Fencing and locked gates help to keep children and pets away from the spa. A hot tub cover with a lock is also a good safety measure.
4. Foundation
A filled hot tub weighs at least 2,000 pounds, so having a sturdy base ensures that you and your spa are starting off on the right foot. If you choose a patio or concrete slab, be sure it's completely level. Even a small angle or crack can affect the spa's stability.
If you want to install your spa on your deck, it's important to make sure it can bear that much weight. If your deck was built to code, the weight of your spa wouldn't be an issue. If it wasn't, having an experienced contractor reinforce the structure is a good way to ensure its stability.
5. Privacy
Privacy is a pretty important part of your spa experience. It's hard to enjoy your hot tub when you know your neighbors can look out a window and see you.
If your installation area doesn't offer much coverage, a pergola or a privacy wall are great solutions and can be built before your hot tub arrives.
A pergola consists of four posts and a crossbeam roof with lattice or wooden planks added for privacy. The lattice or planks can be added on one to three sides, depending on your needs.
A wooden privacy wall can also get the job done. A wooden frame is filled with lattice or horizontal or vertical slats to act as a screen. You can plant large bushes and foliage for extra cover if you don't want to build a structure.
Visit Euphoria Lifestyle to Find Your Dream Hot Tub
If you're in the market for a hot tub, look no further than Euphoria Lifestyle. Our award-winning dealership, located in West Sussex, has a wide variety of outdoor hot tubs for sale. You're sure to appreciate the many amazing features offered by our line of Jacuzzi® Hot Tubs as well as the variety of accessories we offer. 
Drop in for a visit to our London Road showroom to see the best tubs in the region or send us a message with any questions you might have.
With help from our team of experts at Euphoria Lifestyle, buying your very-first hot tub can be an easy and enjoyable process!