Is your garden on the smaller side? With the right plan and design, you can create an oasis built for relaxation in the smallest of garden areas. If your modest garden space is missing that something special, you might want to consider installing a hot tub.
At first, this might sound like a pipe dream, but you may be pleasantly surprised to discover that there is a wide range of hot tubs in different sizes, including smaller units that could beautifully complement your garden.
In this article, we're going to take a closer look at four hot tub models that are perfect for a small garden space.
J-225™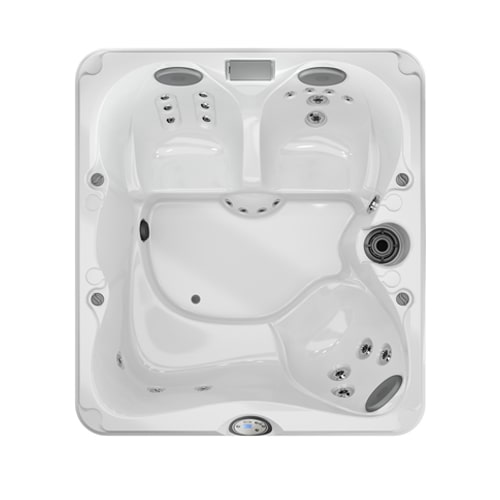 This classic 4-5-person hot tub offers users a top-tier soaking experience with luxurious open seating. With 23 powerful hydrotherapy jets, you can engage in a soothing hydromassage whenever you please.
The largest spa on our list, this hot tub is recommended for families with kids, as it has a little more wiggle room to accommodate users.
Features include:
Classic and rotational jets
Ergonomic seats and design
Relaxing waterfall
LED exterior and interior lighting
Pivot bench seat
Learn more about the J-225™ today!
J-315™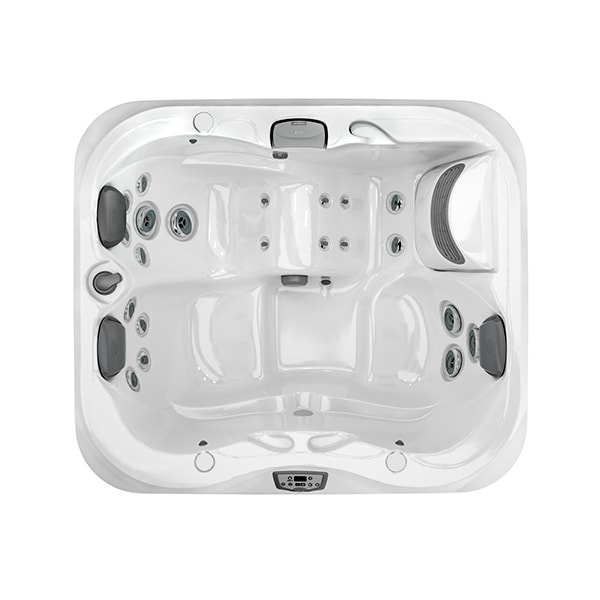 This intimate spa is perfect for small spaces, including both gardens and patios. With seating for two to three adults, you can spend time comfortably in the spa by yourself, with a significant other or a couple of friends.
If you wish to soak alone, you can even engage in an effective, low-impact workout. The choice is all yours.
Features include:
21 jets
Comfortable lounge seat
Energy-efficient technology
Full-foam insulation
Temperature locking controls
Low-watt density titanium heating elements
24-hour water purification system
Rocker Switch Air Controller
Soothing waterfall
ProEndure UV resistant cabinetry
Jacuzzi® TriFusion™ System acrylic shell
Learn more about the J-315™ today!
Spa Touch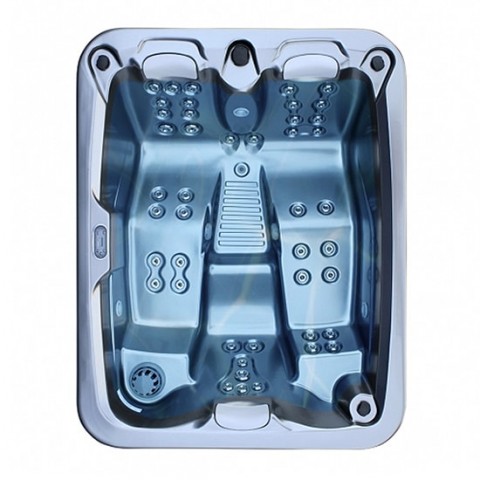 Accommodate up to three adults in this top-tier hot tub from Aquavia Spas. The Spa Touch hot tub is known for the energy-efficient technology, relaxing experience, and a smaller size that it can offer hot tub owners. What your garden is lacking in free space it can make up for in entertainment, enjoyment, and recreation with the Spa Touch hot tub.
Features include:
Ergonomic seating and design
Exterior and interior LED lighting
Comfortable headrests
Clean Water System
Optional Audio Bluetooth system
Optional EcoSpa thermal insulation
Learn more about the Spa Touch today!
Euphoria Lifestyle
If you found the information in this article useful or helpful, visit our blog. For more information about our selection of hot tubs, all season pools, and saunas for sale, visit our experts at Euphoria Lifestyle today. One of our specialists would be happy to assist you.
You may also like…