Do you have expansive garden space?
We can't blame you for wanting to make the most of it. If you're looking to add a hot tub to your garden, it's important that the size of the spa reflects upon the area it is installed in.
Especially when complemented with popular garden essentials such as a gazebo, patio furniture, and outdoor lighting.
If you have a larger outdoor space, we have a list of hot tubs that would make the perfect addition. Whether you're spending time with family or hosting a party with your closest friends, these hot tubs are sure to impress.
J-LXL®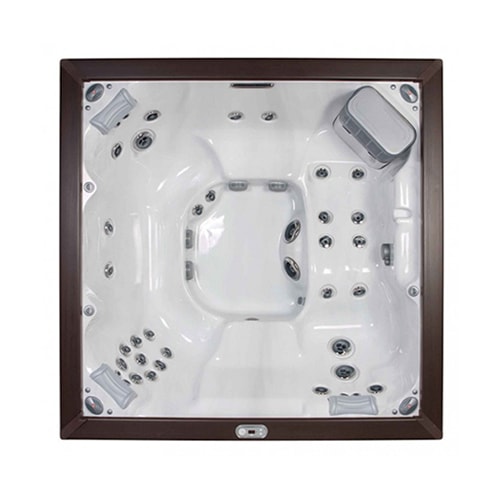 Equipped with energy-efficient technology and an ultra-comfortable lounge seat, the J-LXL® is the perfect 5-6-person hot tub for a large garden space. Between the ergonomic interior and stylish exterior, you'll be hard-pressed to find a better hot tub for your garden.
Enjoy features such as:
38 strategically placed jets
PowerPro®, FX and RX jets
Weather-resistant materials
LED perimeter and underwater lighting
Illuminated waterfall
J-475™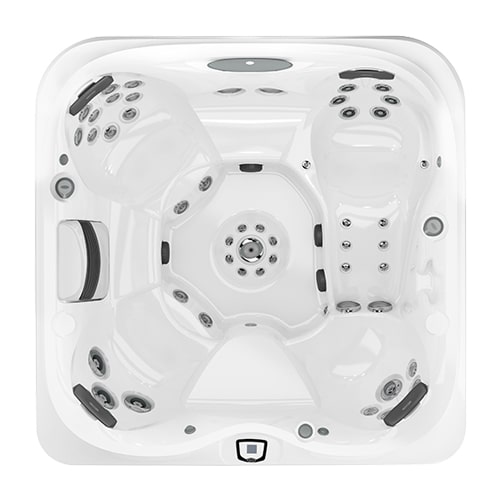 Meet the J-475™, a large designer hot tub with a luxurious lounge seat. Large enough to accommodate five to six people comfortably for a relaxing evening or just one person for a low-impact exercise session.
Enjoy features such as:
55 jets
Lounge seat
Extra-wide illuminated waterfall
RX Jet Therapy Lounge Seat
FX-12 Therapy Seat
MX-2 Therapy Seat
Drink holders
Learn more about the J-475™ Jacuzzi® Hot Tub today!
J-585™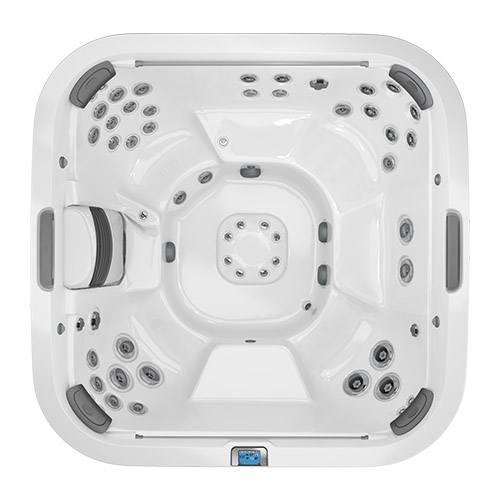 With seating for six to seven people, the J-585™ is the perfect family hot tub. Best suited for a larger garden area, this hot tub can accommodate enough for a lively hot tub party or enjoyable night-in with the family.
Both stylish and energy-efficient, the J-585 offers an ergonomic interior equipped with 52 jets for a soothing hydromassage whenever you please.
Enjoy features such as:
PowerPro®, PX and FX jets
Architectural corner lighting
Dual ProEdge™ waterfalls
Interior illumination
Learn more about the J-585™ Jacuzzi® Hot Tub today!
Hydra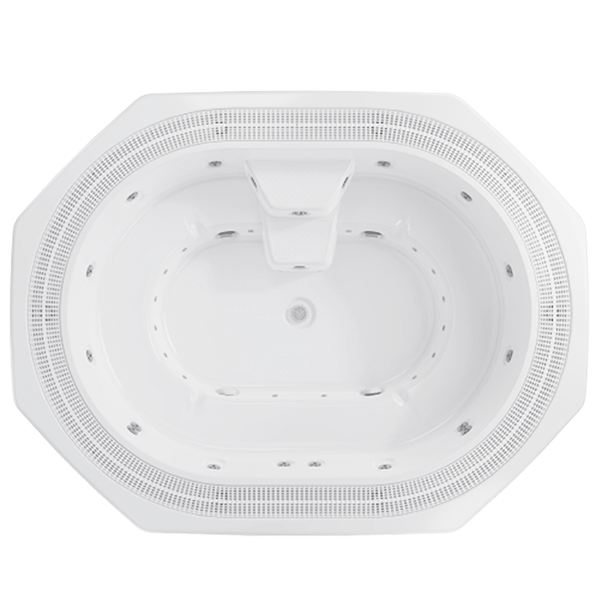 The Hydra from Aquavia Spa is the perfect addition to a larger garden area. With a seating capacity of ten, you'll have more than enough room to accommodate family and friends – no matter the occasion. Sit back and relax, as the 16 perfectly-positioned jets work away at your muscle tension and sore joints to help you feel better physically.
This 10-person spa was designed for:
Large gardens
Hotels
Sports facilities
Beauty establishments
Natural medicine centres
Gyms
Public areas in residential developments
Learn more about the Hydra hot tub today!
Euphoria Lifestyle
Did you find the information in this article helpful or useful? Visit our blog for more information about living a healthy lifestyle and maximizing your home and garden spaces.
Visit Euphoria Lifestyle today to browse our wide selection of hot tubs, saunas, and all season pools for sale.
You might also like…