[without cabinet] £10,037
The round Sundown spa holds up to five people and is two-metres in diameter, which gives home users all the advantages of a top quality spa. In addition to 22 jets and 10 air nozzles, it includes systems for chromotherapy and aromatherapy sessions as standard features.
The Sundown spa comes in a choice of three possible colours and two different wood finishes, which allows you to completely personalise your spa. Users also have the option of purchasing the spa without the cabinet. Thus, a significant saving can be made on the price of the full spa if it is to be installed as an in-ground spa. Whether fitted indoors or outdoors, its installation is extremely straightforward.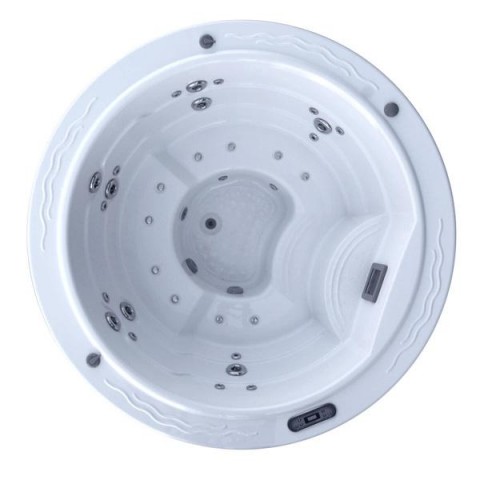 The Sundown Hot Tub Specifications
Seating Capacity: 5 Adults
Dimensions: Ø 205 x 90 (± 1cm)
Average Spa Volume: 680 Liters
Dry Weight: 260 Kg
Total Filled Weight: 920 Kg
Spa massage pump: 1800 W / 2,5 HP
Spa blower pump: 400 W
Spa filter pump: 250 W
Electric spa heater: 3000 W
Low Amp (W)/(A) to 230 V: 3261 W / 14,2 A
Spa voltage: 230 V / 400 V III
Cabinetry: White, Sterling, Cameo
Shell: Synthetic Grey
GET THE BEST PRICING TODAY
Please provide your information in the form below and we will get in touch with you soon with your quote.